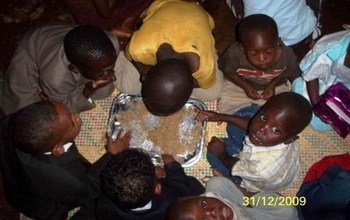 Be a cheerful giver.
Give a hand of help today.
Your donation will go a long way in helping us make progress in mitigating HIV/AIDS, alleviating poverty, promoting child education and improving the well being of vulnerable people.

Through your donation, orphans and the vulnerable together with their caregivers will be provided with:

• School fees.

• Scholastics.

• Uniforms.

• Recreational materials such as balls.

• Sanitary materials for girls.

• Food.

• Clothing.

• Bedding's.

• Health care.
Clemency Uganda will be grateful if you choose to become a regular donor through a monthly plan to ensure sustainable impact of your donation. By making a monthly donation you will help vulnerable people to help themselves. Become a regular donor today and change lives.
For more information on our regular donor plan, please Email us or call us at +256-454-448-192 or +256-773-663-516.
You can also send us a cheque at this very address. We are a tax free organization so you don't have to worry paying custom dues for any material deliveries.